The kids and I spent a whole week at my parents over the Thanksgiving holidays. Here are some of the fun things we did!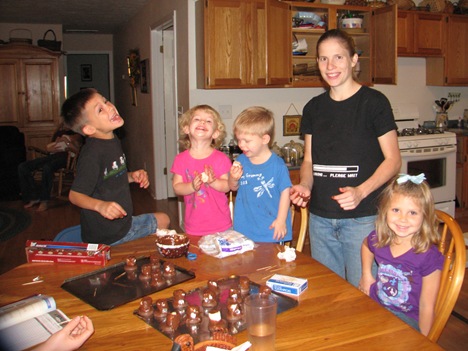 Making pilgrim hats out of marshmallows and chocolate – think the kids have had enough sugar?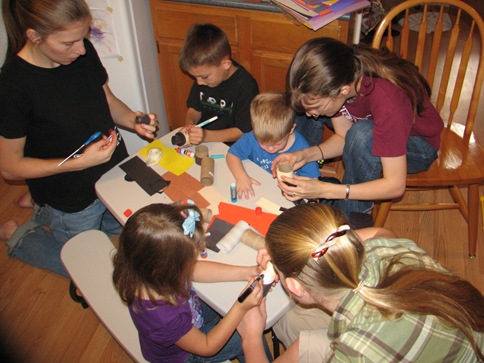 Crafting toilet paper roll pilgrims. A task that requires many older helpers.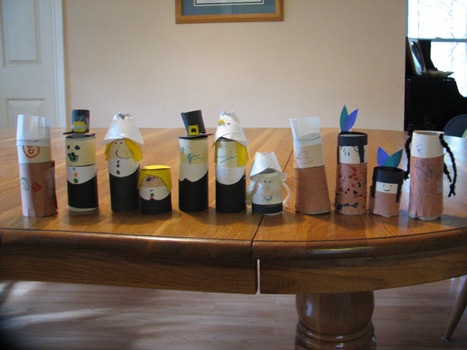 Our little Thanksgiving people.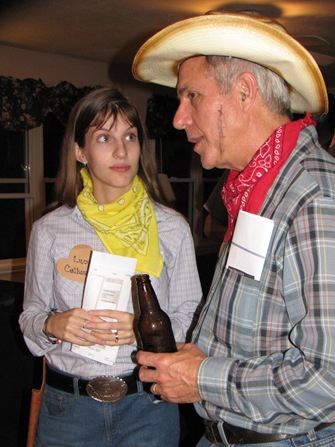 One night we played a murder mystery game. A western theme, some good cookin' and intrigue made for a fun night.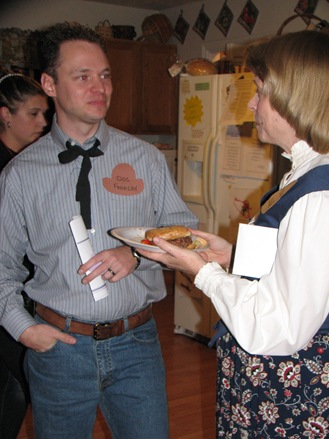 Brian and Amy's mom try to gain information without giving anything away themselves….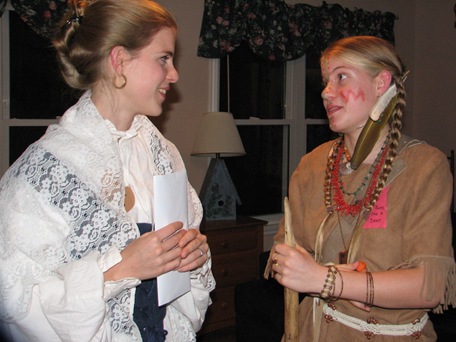 Stacie and Katie form a secret alliance. I was busy playing ref the whole night and enjoyed spreading rumors.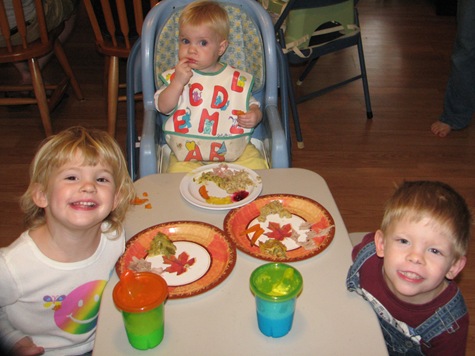 Kids enjoy Thanksgiving dinner! Flora liked the sweet potato fries, Lance preferred the rolls and all of them gagged on their required bite of green beans.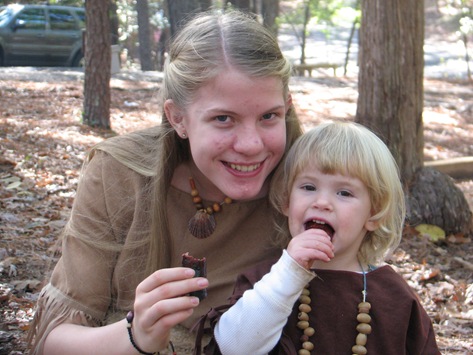 The day after Thanksgiving we went camping! We dressed up like the first Thanksgiving and ate semi-authentically. Ivy enjoyed the deer sausage.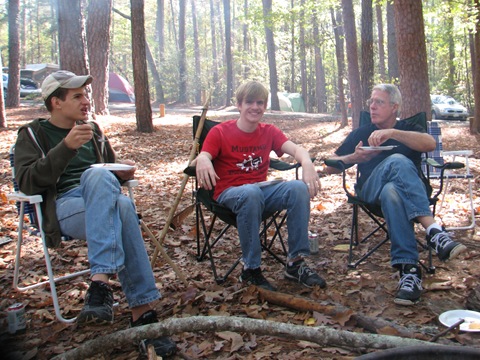 Well, mostly the girls dressed up.
Later we took the kids on a nature hike: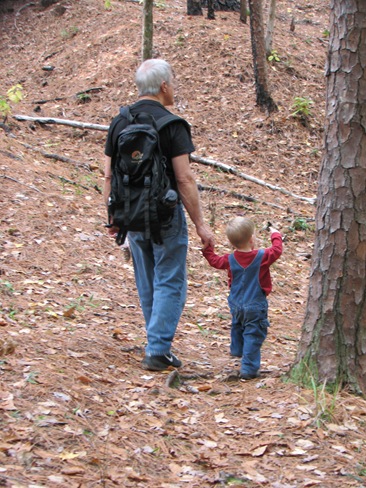 Lance and Papa forge ahead, enjoying the sights.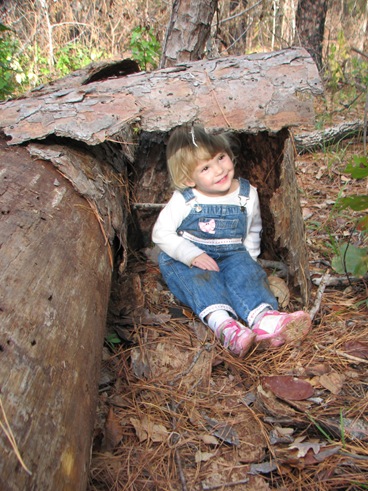 Ivy poses in a bark house I put together.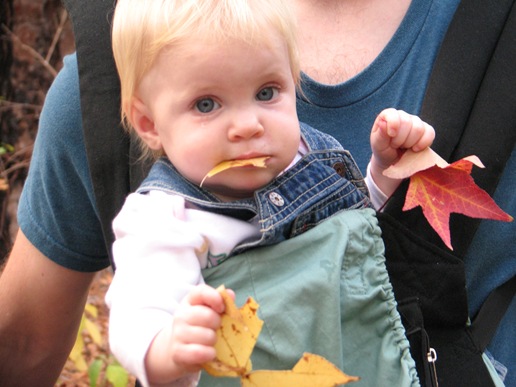 Flora enjoyed the fall leaves.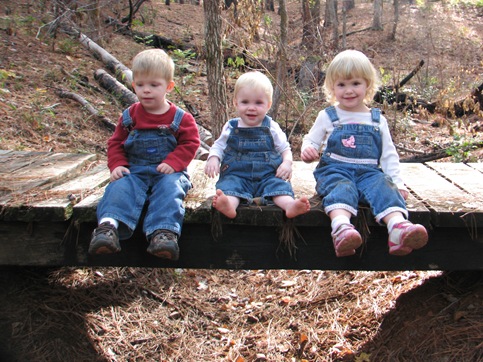 The trail was long (1 1/2 miles?) and the way steep but the kids pushed through for the promise of G.O.R.P. at each bridge. They mostly ate the M&M's, thoughtfully leaving a Thanksgiving dinner of granola for the squirrels.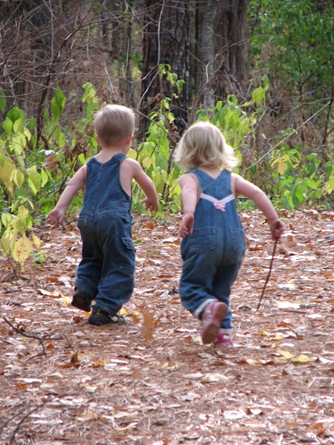 The last part of the trail was a long downhill and the big kids ran most of it, laughing the whole way. We enjoyed a pleasant evening around the campfire and turned in.
The next morning we awoke to a cold front and rain so we packed up and headed back to Amy's parents house to finish out the weekend. What a wonderful break from daily life!