A friend gave me some materials for a music class so I took the plunge and started it up this week.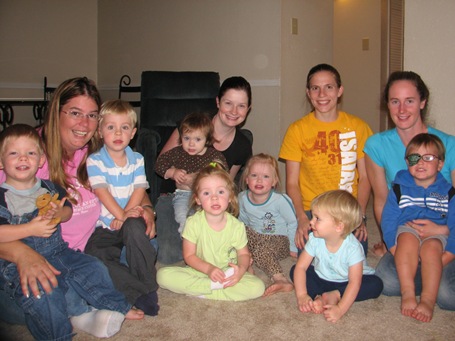 There were four moms (including me) and 8 kids (with baby Flora).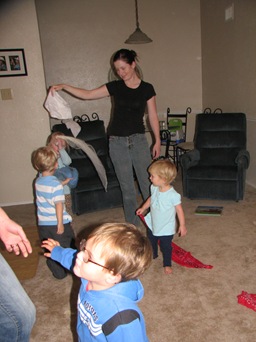 We did songs about chores around the house and learned about high and low sounds. Here we are "dusting" with our rags.
At the end we rocked our animals to sleep.
And because this post is on music, here is a video of Ivy singing "Holy, Holy, Holy." Listen very carefully and if you know the song you can make out the words.