We've been under a spell of cold weather recently and my kiddos are really missing the park. Looking ahead at the weather forecast I made sure to let them play their little hearts out the day before the weather changed and caught some fun pictures: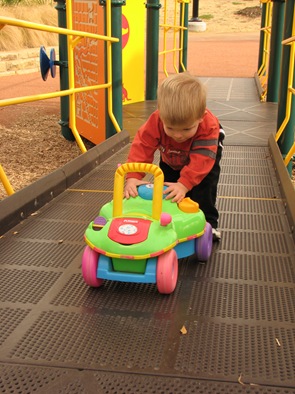 This is a handicap park and the kids love running up and down the ramps. This time I brought their little riding toy to add to the fun. Lance took over right away, pushing the car up to me….
…where I would give him a big push down to make him go fast! That grin can make me do anything!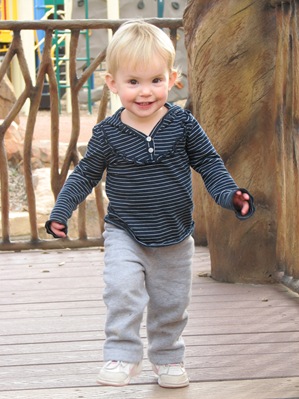 I finally pried Lance off the car long enough for Ivy to take a turn.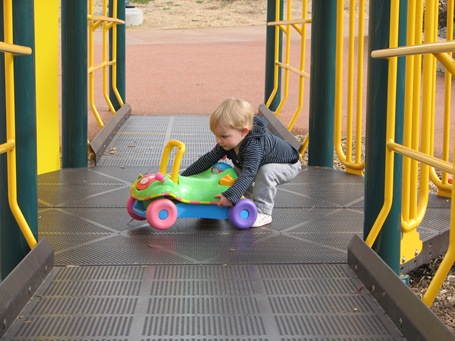 She didn't have the finesse to push the car back up..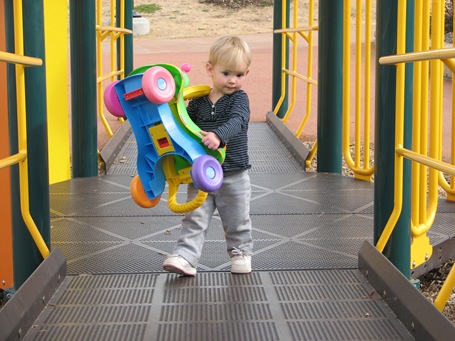 …and so came up with her own way of doing things. I laughed good and hard because this is so Ivy – more likely to employ brawn over brain.
The last two pictures are for my mom: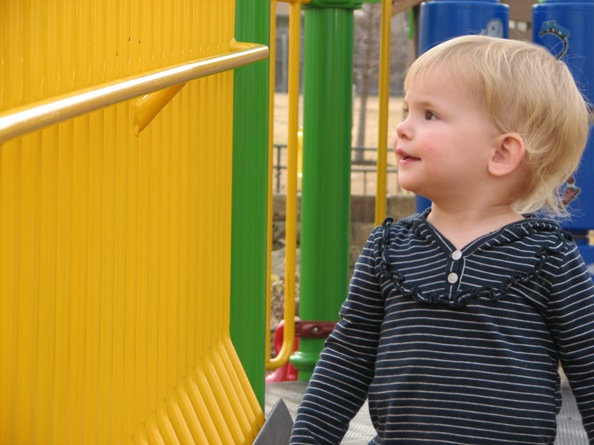 This one because I think Ivy looks so much like my own toddler pictures.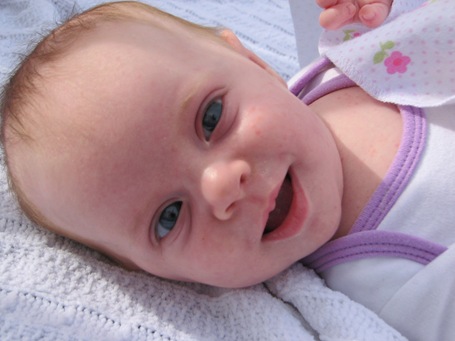 And this one because Flora is smiling and cute and doesn't have her face covered by a pacifier as in an earlier post.
We all have so much fun at the park – we can't wait until it warms up again!