This Saturday the kids didn't seem to want to take a nap so we packed them up and took them to a fall festival at a nearby church. 
First stop was the pony rides. Both kids thought this was great fun and Ivy didn't want to get off. We rode them several times over the course of the afternoon.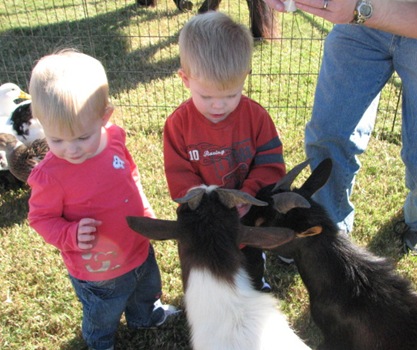 There was a petting zoo with goats, chickens, ducks, rabbits, pot belly piglets and a rather scary calf. All the animals were fairly tame but the goats could get into a bit of a feeding frenzy if you had a cup of food. Of course, this problem corrected itself as more and more feed was distributed by eager little hands.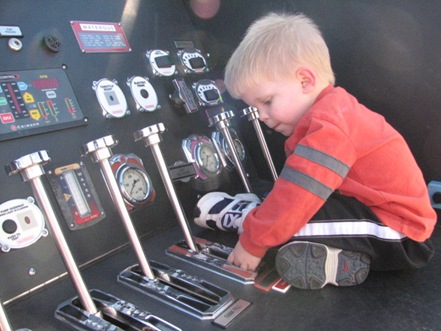 Much to Lance's delight the local fire station was there with a truck.
Along with hot dogs and popcorn there was cotton candy – a new experience for both kids. Ivy wasn't so sure on the first bite but on second taste decided that yes, this was edible. Lance on the other hand couldn't stuff it in fast enough! Good thing I had wipes with me!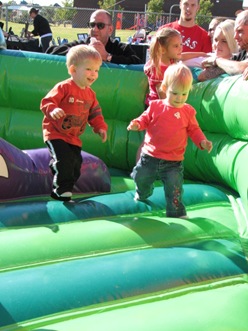 The kiddie bounce house was very popular with Lance and Ivy – non stop movement and fun! They played on this the majority of the time. In all we kept them going for 3 solid hours – I think that helped contribute to the success we had in adjusting them to the time change. What a fun afternoon!