This post is made possible by my sister–in–law who inspired me  to try a new variation on eggs and because we were up early on a Saturday morning.
Poached Eggs: A trial run.
Me and my cooking buddy started out to try our hand at boiling eggs. First came a lesson on the difference between the words "oil" and "boil".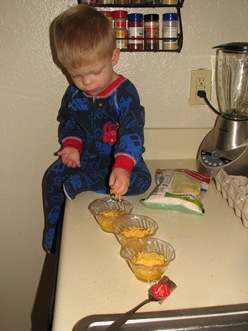 Next Lance helped me put cheese on the eggs waiting in their little bowls.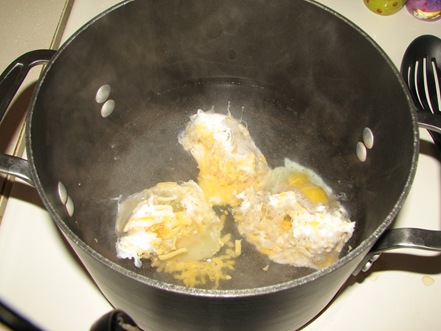 We slid each egg into the pot and set the timer.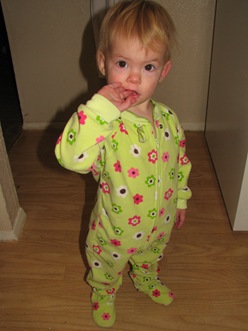 About this time Ivy wakes up and decided to check out what's happening so we use the cooking time to take everyone to the potty.
The first eggs come out great and while the second batch is cooking we get ready to eat! Lance sets the table and Ivy heads for her chair.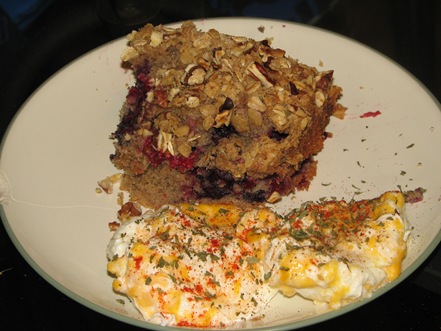 Everything was perfect – we feasted on delicious poached eggs and triple berry coffee cake (Brian's favorite).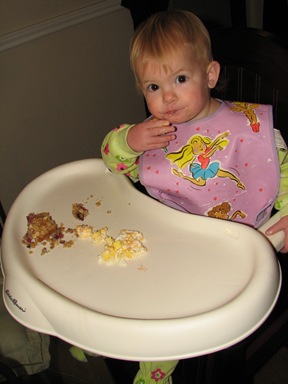 Ivy approved of the eggs!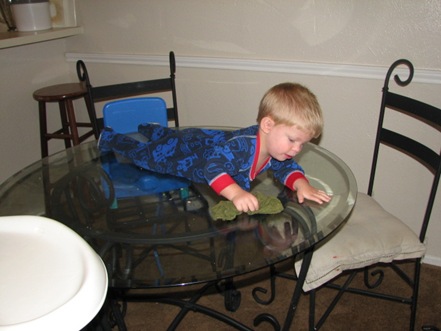 Afterwards we all cleaned up – Lance really puts his whole self into any task.
And thus goes our experiment – a great success!