I know it's a little late, but really, you can't write about something until after it's happened – right?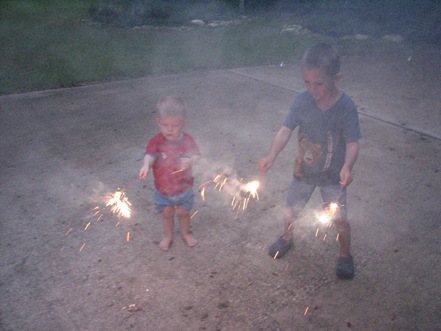 Lance and cousin Connor get a head start on the celebrations with some poppers and sparklers. Lance kept saying "more, fire, works?"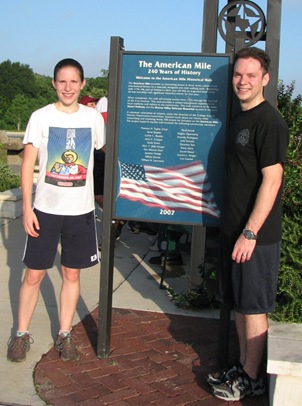 On Saturday I read about a free fun run offered Sunday morning so Brian and I got up early and ran. It was refreshing to get out and do something random and on a whim. I think we did about three miles. Now I've been in a run of some sort for each pregnancy. (note, the t-shirt I'm wearing is from the run we did when I was pregnant with Lance).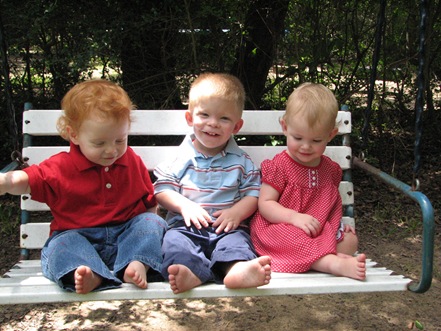 Here are the Cahill cousins after church – all patriotic.
That evening we joined the festivities at the George Bush Library.  The kids liked finding clues in the dog houses.
It was warm but not too bad. At one point we thought it would rain. The kids enjoyed picnicking on the grounds – BBQ, fruit and gatorade!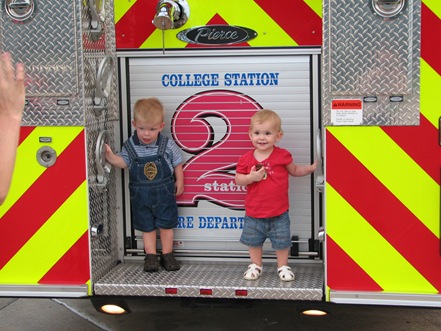 We had to check out the fire trucks – of course!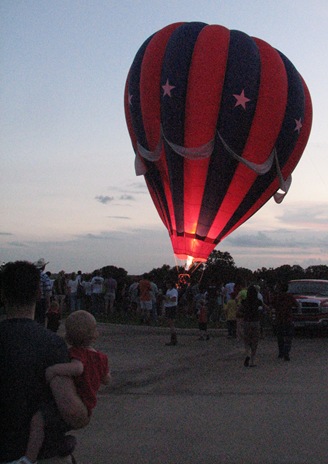 As the sky darkened we watched a "balloon glow" – very pretty.
The kiddos barely stayed awake until the fireworks show started at 9:50. A live orchestra was playing march music so that helped a bit. However, once the show started Lance was in awe. He kept saying "wow" and woo-hoo", totally amazed. He was so impacted that he didn't fall asleep until we got all the way home at 11:30 that night!