Naptime is a sacred ritual. Through this ceremony we appease the gods of whine and cry. Without, we suffer terrible disasters like a torrential rain of tears, floods of toys, whirlwinds of sleep deprived hyper activity and volcanic meltdowns.
Each young worshipper develops their own style of homage but in general one must lie still with closed eyes for an extended period of time.
Rituals must be performed around the same time each day or the gods may strike when you least expect.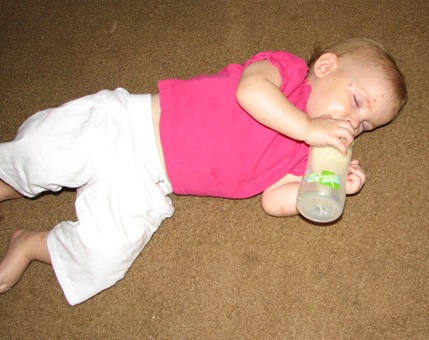 This devotee missed her morning "prayers" and was taken suddenly in the middle of lunch.
Even those in high favor who maintain their well being with one time of devotion must be careful not to take their liberty lightly. Here he was struck down suddenly while playing on the way to the potty.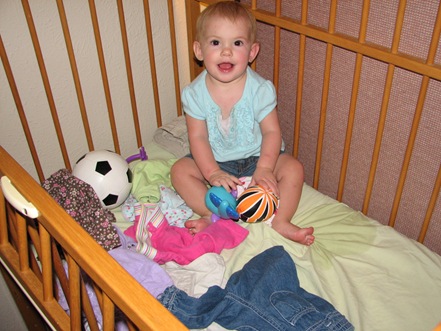 Luckily, for those who have gone astray, the gods can be appeased with gifts…and a cheerful smile.