It's a good three inches and still coming!!!! Here are a few shots from this morning.
Snow family
Lance makes snowball
Snow cry-baby
The cupid I made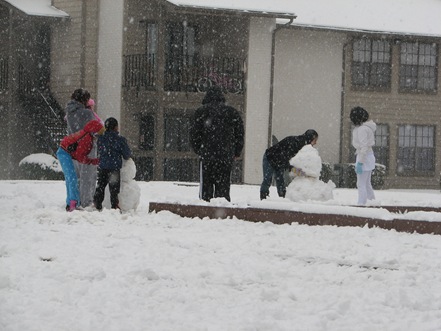 School is still going today but apparently these kids don't care.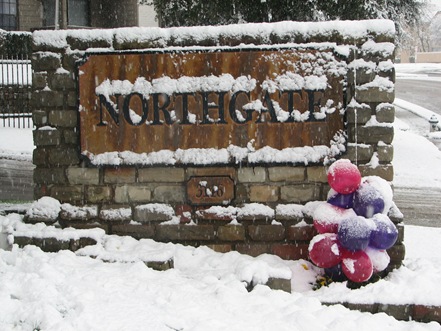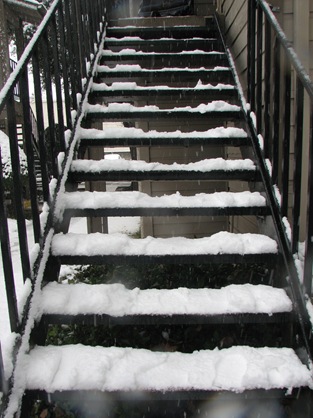 Our steps – going back inside to post pictures and warm up for another round of playing outside!!!