Friday night was a date night for us! Brian's work was hosting their Christmas party at the Gaylord resort. So we dressed up, dropped the kids off at Brian's grandparents and arrived early to enjoy the decorations and the time alone.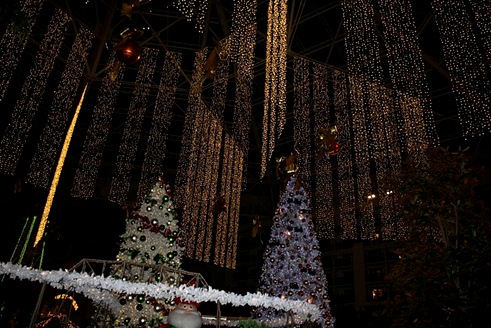 We enjoyed 1.5 million twinkling lights, 5,600 feet of garland, 2,300 wreaths, and 10,000 ornaments. There was an indoor river walk and miniature trains running all over the place.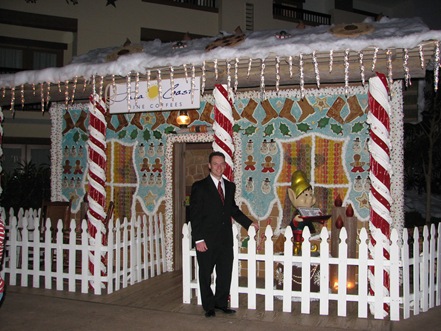 I read online that there was a life size gingerbread house so we had to check it out. It had 35,000 M&M's 1000 bricks of gingerbread and who knows how much frosting.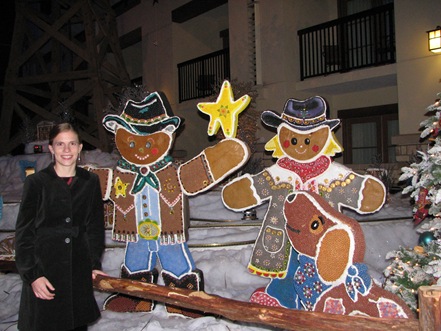 I liked the gingerbread people too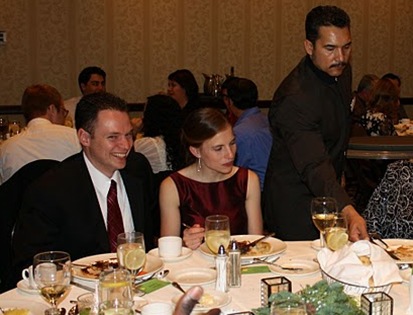 After enjoying an hour to ourselves we joined the party for some small talk and hors d'oeuvres before dinner started.
This is Brian's boss, Adrian and his wife, Mikaela – they are originally from Romania and in talking with them I managed to remember one word in their language from my trip there four years ago.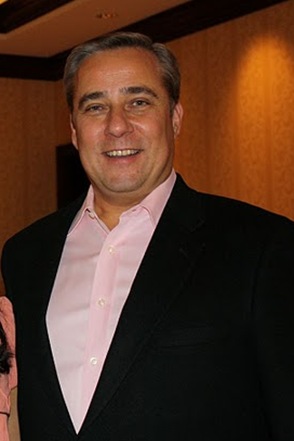 And this is Perry, the CEO of Nexstar.
The end of our wonderful banquet – a beautiful dessert trio.
(Thanks to Sandy for some of the pictures).