To regress a little – here are the pictures I have of Lori's wedding: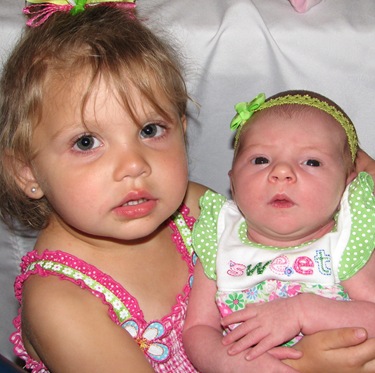 Rehearsal dinner – Abbie and Ivy – cousins!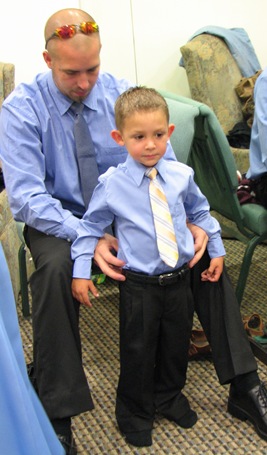 My brother, Michael, and his oldest, Connor. Getting ready for the important job of ring bearer! This big fellow was my ring bearer when he could barely walk down the aisle!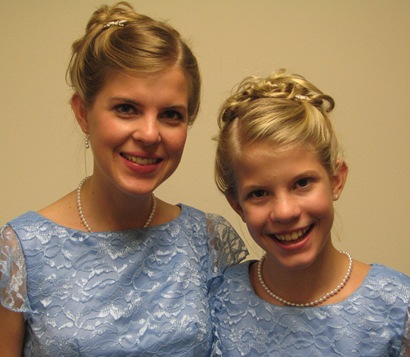 My two beautiful sisters as bridesmaids – Stacie and Katie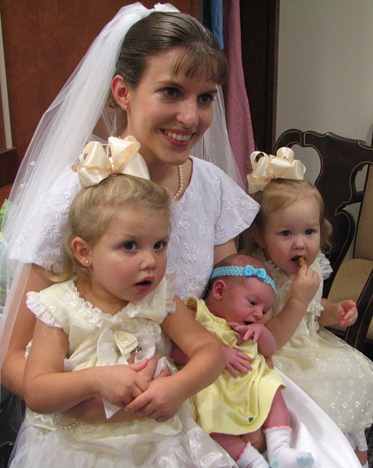 And of course, the beautiful bride with her three nieces – Abbie and Elizabeth were flower girls, Ivy was just cute. Ivy did add her two cents worth to the wedding with a squawk or two but otherwise she was blissfully asleep for the entire ceremony and reception.