Lance has been waiting for his baby sister for a long time. Even before she was born he loved hearing her heart beat at our checkup with the midwife.
Lance meets his sister for the first time and bestows his very first kiss. He has never done this before and even now he'll kiss her all the time but won't kiss his mommy, though she has tried.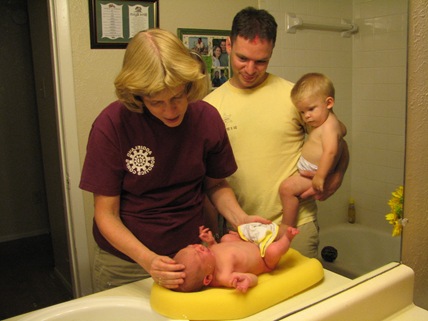 He loves to watch and help as we take care of his sister.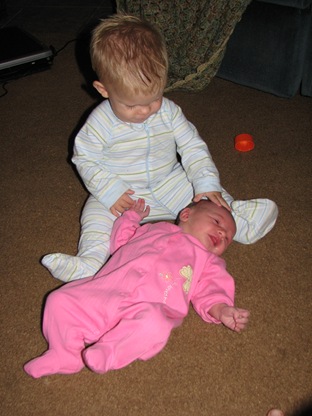 Yesterday he helped me put lotion on her – her tummy is very soft now.
They do everything together: From potty training – both pooped in the potty after their naps today; To partners in crime – Ivy cries and while I attend to her, Lance makes himself a lunch of cheerios all over the kitchen floor.
These two are going to be best buddies.