We are very blessed to have some good friends.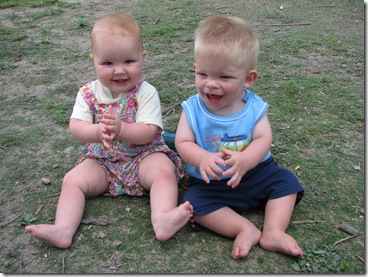 Some live far away, like Ellie (11 mo.) and her mom so we only get to meet up on special occasions.
Others live nearby:
It started when I met Heike (pronounced High-ka) and her son (not in this picture) at Kroger. We chatted about our kids for a bit and she told me there was a lady in our complex that baby sat twins and I should meet her.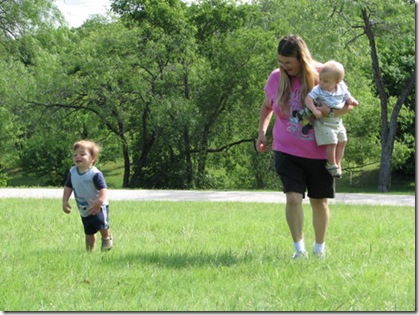 A week or so later I met up with Jennifer in the same store and was introduced to the twins. Not much later a car ran into their apartment and they were temporarily moved next door to us while their place was being repaired.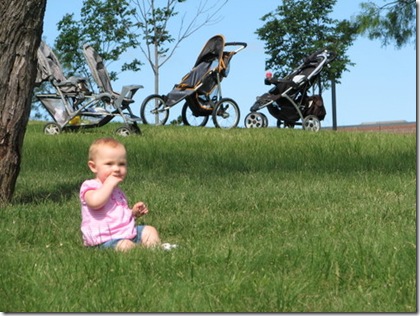 Now we get together several times a week for walks, or play time at the park (Addison with our
wheels" in the background).  We even visit each other's house to play with the new toys, and get to swap favors, like borrowing a cup of sugar or sharing a loaf of bread.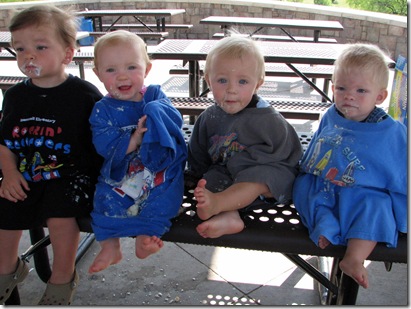 Lance got to attend his first birthday party when the twins turned one – big t-shirts to protect their clothes from getting sticky with icing.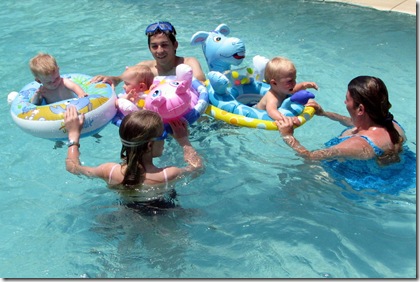 Now that the weather is warmer we love to cool off in the pool – bumper floats anyone?
We love our friends and are glad God has put them in our life.