This Friday I went down to my house to see my family in "The Christmas Carol"
The show was done very well and highly entertaining. The show was fast paced so you were never even close to bored and I had to be ever watchful as my family members trooped on and off the stage numerous times as different characters.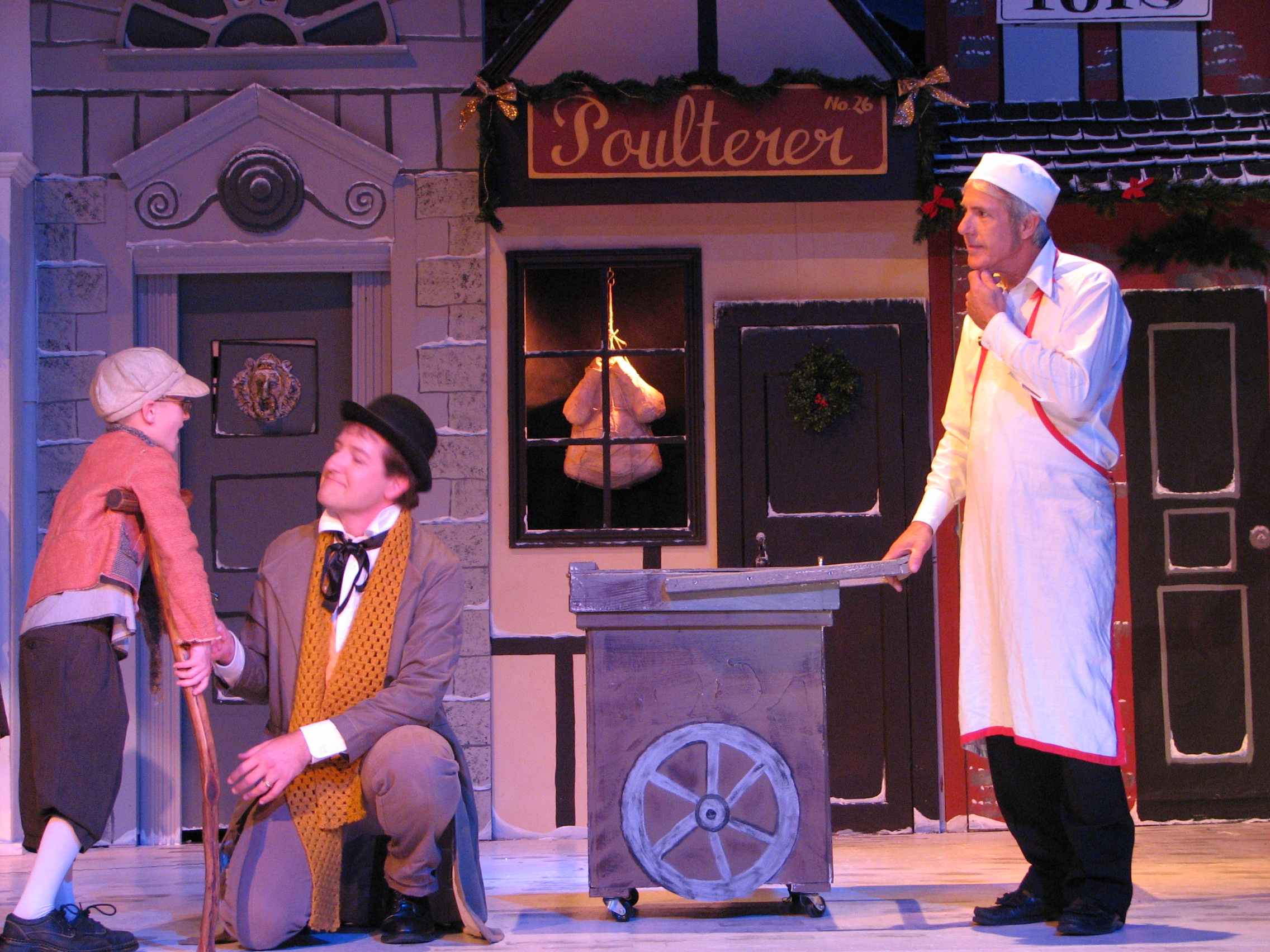 Dad showed up as a poulterer – trying to sell a small chicken to the Cratchit Family…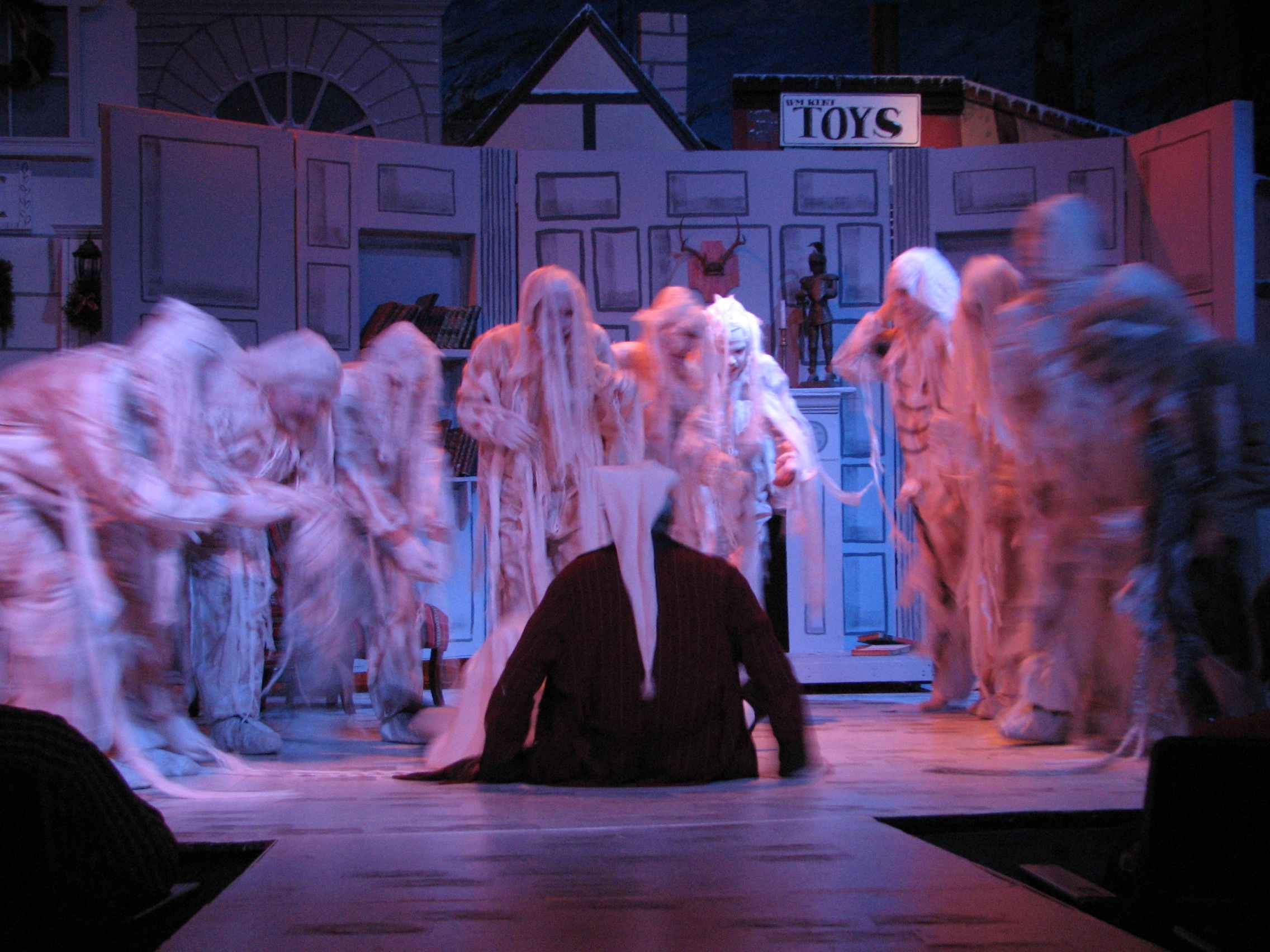 Only to appear a few scenes later with David as a ghosts foretelling Scrooges fate.
David scrubbed the white paint off his face fast and reappeared as multiple characters – like his latest girlfriend? Tim is posing in a tableau as part of the crowd. He also played an undertaker, grave robber, and urchin – promising career, huh?
Now for the girls – their first time on stage! Stacie played a beautiful girl…well, that's not what the program said, but thats what it looked like to me. And Katie was an Angel – of course. I'm sure that these two were type cast

I had a blast watching the whole thing and proudly pointed out my family to the lady sitting next to me (if she even cared). We had a good time talking afterwards and finished the evening with Blue Bell ice cream! The whole visit was a wonderful time!