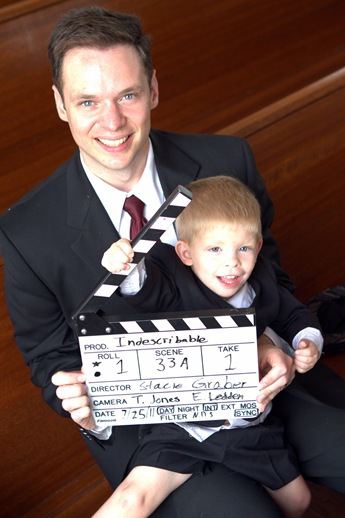 About a month ago we had the opportunity to "star" as extras in Indescribable – the movie my sister is making.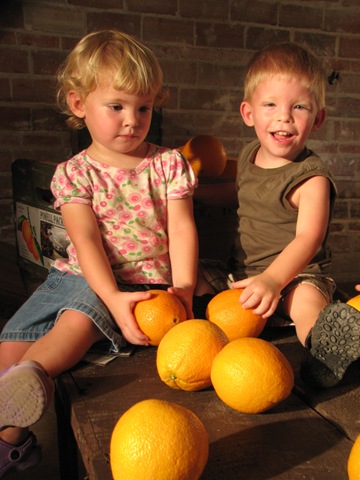 The first day of our visit we went on location to watch them film a scene inside an old train warehouse. It was hot outside and fairly stifling inside the warehouse turned orange packing plant. Yet everyone worked and sweated cheerfully as they filmed and re-filmed each take.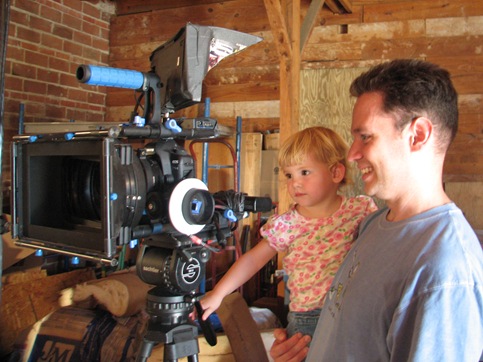 The kids were wowed with the equipment and started picking up lingo like "quiet on the set" and "Action!"
After watching the action take place, they wanted to practice as movies stars too – loading and unloading oranges. (Cousins Connor and Abbie help.)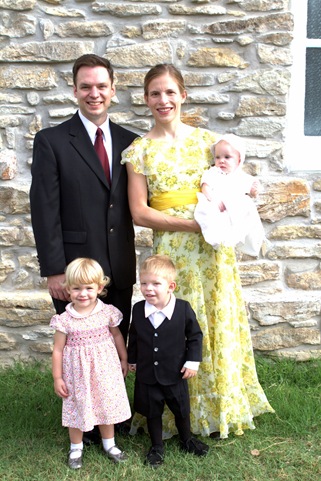 We arrived on a new set early the next morning, eager to start  our acting careers. While the crew set up cameras and shot some footage, kids and parents were dressed in their costumes.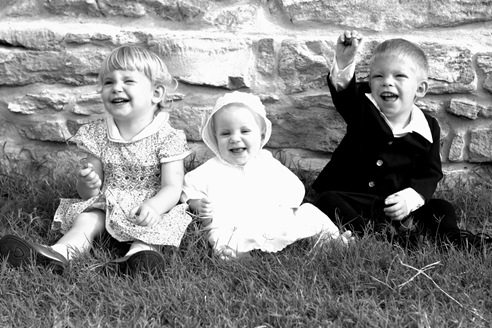 Of course, they turned out so cute that we had to do a little photo shoot.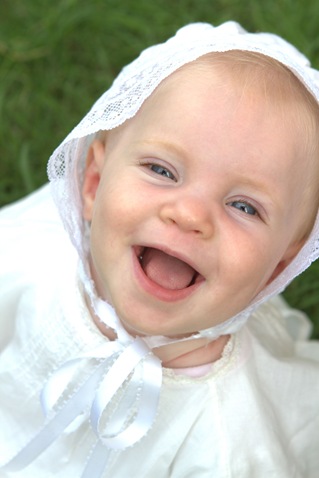 I think Flora came out the most adorable!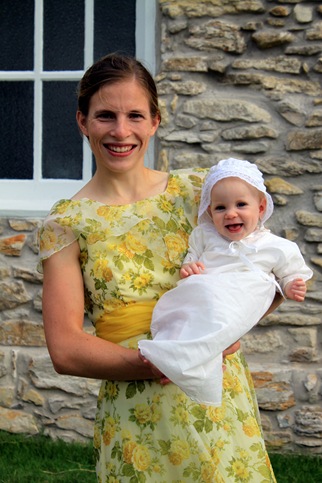 Who wouldn't want to show off a baby this cute!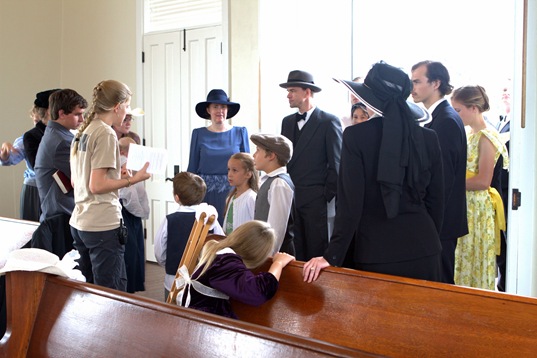 We landed a scene early in the day and spent an hour or so walking in and out of a church – trying to act surprised as we watched a scene unfold for the umpteenth time. Here, director Stacie, gives instructions to the cast.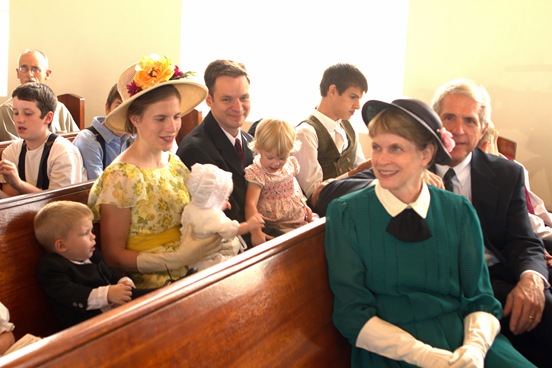 Here's our little family attending church – Amy's parents are just in front of us. During the 2 hour "service" the kids behaved about how you might expect kids back then would have. At least the film will have a feel of reality.
Come check out the trailer – it's the third one from the top.