Well I'm back in the land flowing with milk and honey – which mixed together makes ice cream, right?

Life has been pretty good and Blue Bell has figured rather prominently,
but I shouldn't be surprised, it's a way of life with the Jonesies.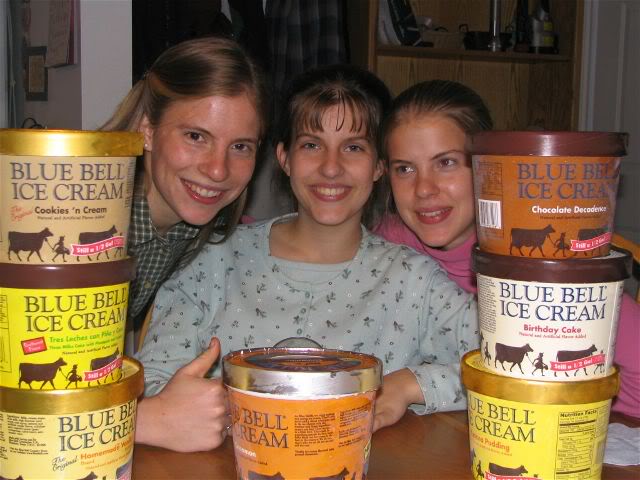 The first night home we were blessed with a large selection of Blue
Bell, including our favorites; Birthday Cake, and Cookies and Cream,
plus two new flavors Cinnamon and Chocolate Decadence – which closely
rivals Birthday Cake in ranking.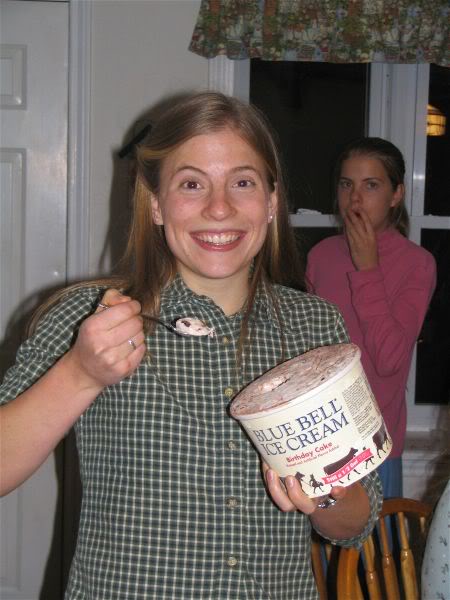 Birthday cake however remains the best. (Stacie seems a bit worried about letting me loose with the whole tub of ice cream)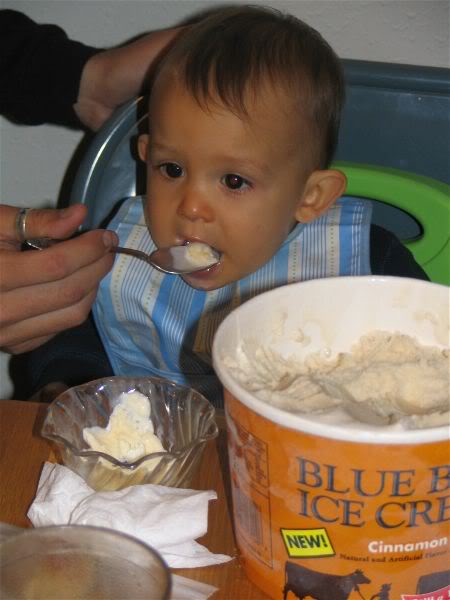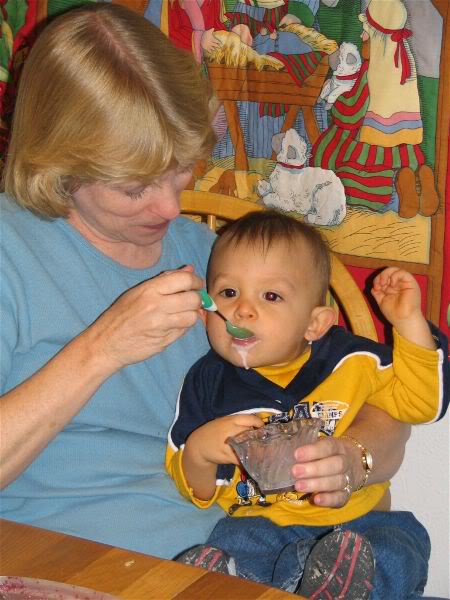 Connor – the nephew – has been properly started out as a true Jones
(tradition starts early around here) He of course is started out with
the real deal, only the best for our favorite kid


Katie (the other Jones sister) has been properly raised and knows the
essence of southern hospitality; Blue Bell even features in a tea party
that she prepared for us. Ah, how good it is to be home.
Now if this is so important to me, think how much more I love the
heavenly Father that gives it all to me. He should be integrated into
our lives as much and even more than Blue Bell ice cream. Do we eagerly
look forward to large doses

Do we see the wonderful "flavors" of His
character, do we introduce Him to the younger generations at an early
age? Oh taste and see that the Lord is good! Blessed is the man that
trusteth in Him!