Boy, when Callie leaves, heads roll!


Actually, this is the result of a weekend fishing trip headed up by
Brooke. Callie, Liz, Kathleen and I all went out and since Brooke said
no one believes that she catches anything I have decided to document it.


We started out early in the morning, driving to the lake.


We rented a rowboat and found the "perfect" spot. (Brooke seems a little tired of rowing)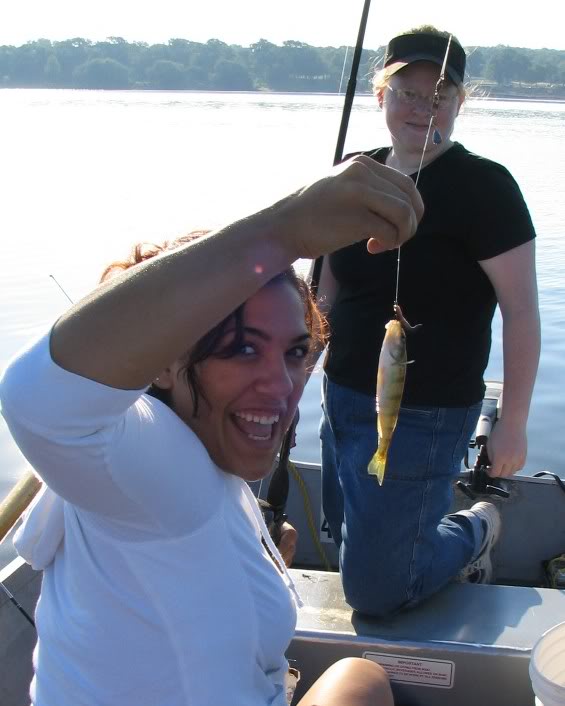 Liz started out the day with the first catch, and Kathleen followed not much later.


Callie has one!


Amy finally caught one – and boy is it cute! A cool picture of the fisher-women.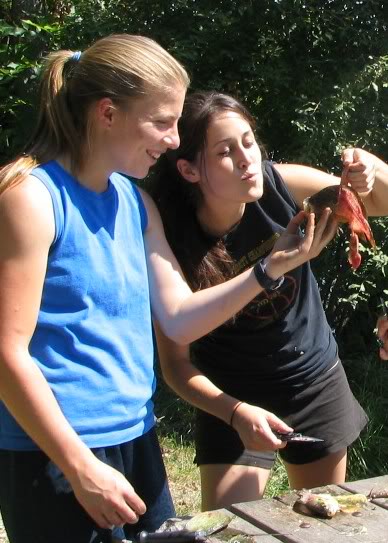 Callie cleans her first fish
Some people are a little more comfortable with the
process.
So there you have it, we caught 25 fish with 14 big enough to eat.
Three of us ate those 14 fish – they were wonderful. Thank you to
Brooke for planning all of this.